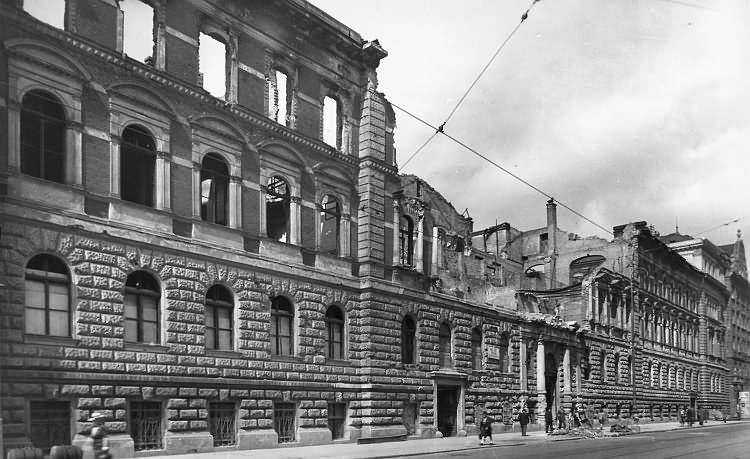 In February 1945 an aerial bomb hit the street wing of the building and teaching was interrupted. Nevertheless, regular classes were restarted with the end of war in an improvised fashion. Between 1948 and 1952 the integrity of the buidling was fully restored and third floor was added. Care was taken to preserve the original structure as much as possible. Since then, the characteristic symmetrical structure, with two lecture halls sitting between six dissecting rooms, became a hallmark of Viennese preclinical education.
NS-Legacy

From 1938 to 1945, the University of Vienna and its Institute of Anatomy were part of the Nazi educational system. Eduard Pernkopf was appointed Professor and made career as rector of the University of Vienna (1943 to 1945). He encouraged political and racial purges among staff and students and used bodies of executed persons, including those of political prisoners for dissection – the Division firmly distances itself from these deeds.
Pernkopf's professional legacy is a detailed atlas of anatomy: "Topographische Anatomie des Menschen, Atlas der regionär-stratigraphischen Präparation" (Topographical Anatomy of Man, Atlas of Regional Stratigraphic Dissection).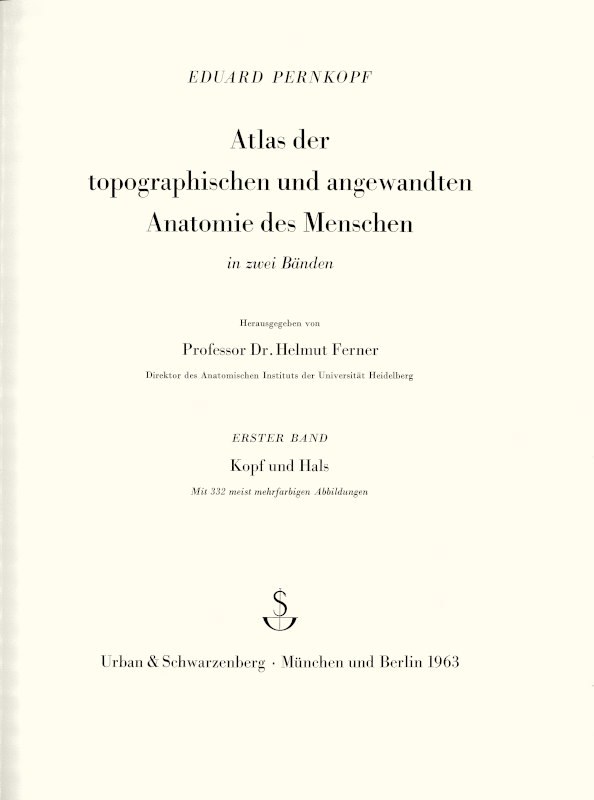 Since the early 1980s the value of Pernkopf's atlas became subject of extremely controversial discussions (e.g. see Czech H, Druml C, Weninger WJ, Müller M; 2021).
As one of the consequences, an inter-institutional commission of historians was established at the, then Medical Faculty of the University of Vienna under the chair of Dr. Gustav Spann in 1997. Its chief objective was to identify remains of victims of the Nazi regime in the museal collections resting in the archives of the Institute of Anatomy. With the assistance of the Professors of Anatomy all collections were carefully examined and suspect remains were collected and entomb in honor.